Nor-Cal Maintenance is proud to be a local, family-owned and operated small business, and as such, our commitment is to always finding the right solutions for our residential customers. If you need gutter cleaning, window washing or power washing in Sonoma and Marin Counties, CA, here's a look at how our team can help:
Gutter Services
At Nor-Cal Maintenance, our specialty is providing high quality gutter services, including gutter cover installation, rain gutter maintenance, gutter cleaning, gutter repairs and more. We're area homeowners' first choice for gutter services because we cater our work to meet every client's individual needs.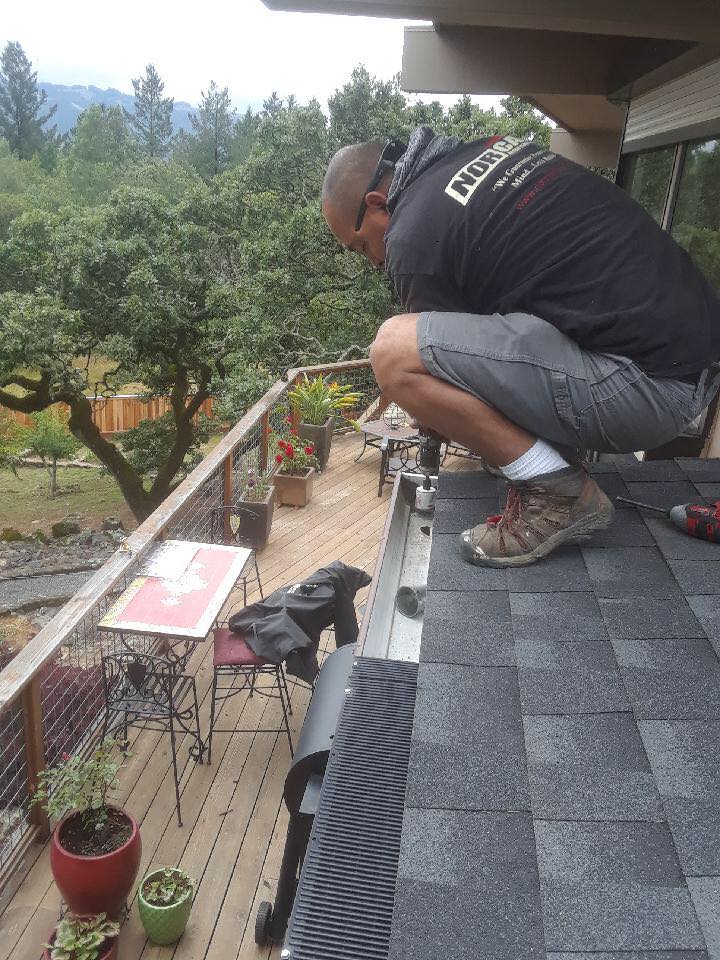 Gutter Cleaning
Let the crew at Nor-Cal Maintenance take care your your gutter cleaning needs. We specialize in the care, maintenance, and cleaning of gutters and we have the proper tools to get the job done professionally and safely.

We offer professional installation and maintenance of gutter guards in Sonoma and Marin Counties, CA. As experts, we will help you decide what the right guard is for you and your home.

Window Services
Whether you're looking in or looking out, there's nothing like clean, well-maintained windows to make your home stand out and look its best. Nor-Cal Maintenance can help keep your windows in top shape by providing services for both interior and exterior windows, including window screen installation and restoration and window washing in Sonoma and Marin Counties, CA.

Solar Panel Cleaning
Cleaning the panels is critical. To receive the maximum amount of electricity the panels should be cleaned no less than once per year some cases even twice. We provide an environmentally safe way to professionally clean each panel no matter how many or few or how easy or difficult the access we have the technology and capabilities.
Call today for a free quote and to set up a regular peace of mind maintenance program.
Other Exterior Services
When you own your own home, you ought to be able to take pride in its appearance, and many of the same maintenance services that keep your home looking nice also prevent damage and help your home keep its high value. At Nor-Cal Maintenance, we go beyond gutters and windows to provide services in Sonoma and Marin Counties, CA including:
Pressure washing
Deck refinishing and staining
Screen repair
Bird abatement
Spring and Summer services
Free Consultations
As a family-owned and operated business, Nor-Cal Maintenance understands the importance of finding the right solutions for every residential customer's needs. We're pleased to offer free personalized consultations with clients in need of exterior maintenance services. Our goal is to provide you with a start-to-finish plan, regardless of the scope of the project.
We install new gutters, too! We can etch, prime and paint them to match your existing gutters.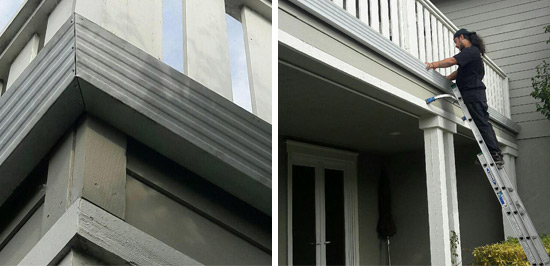 When you're in need of a local home maintenance team to get your house looking better than ever, we hope you'll consider doing business with Nor-Cal Maintenance. Call us at 707-321-8477 to set up a free consultation and begin the process of giving your home a shiny new look!