Pressure Washing in Santa Rosa, CA
Local school districts, HOAs, strip malls and other commercial clients rely on Nor-Cal Maintenance Inc. to keep their windows looking and functioning their best. We offer window washing services, screen installation and screen restoration, and are happy to work on both interior and exterior windows.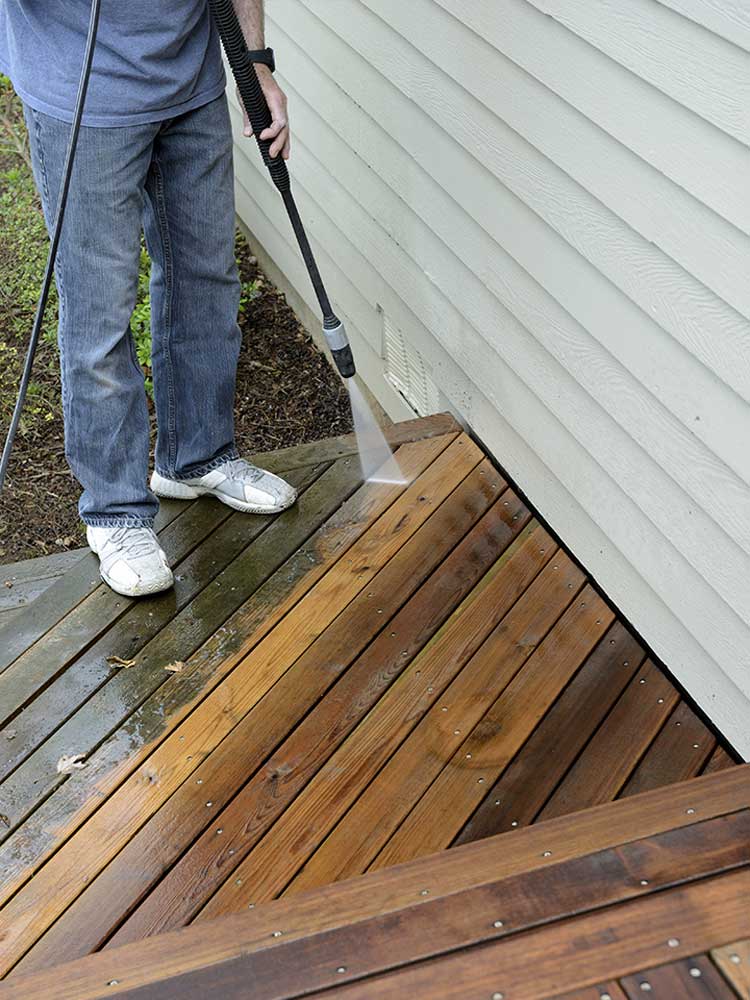 Residential Pressure Washing
We have a broad range of experience when it comes to power washing throughout Santa Rosa, CA. We frequently assist homeowners in pressure washing their decks, driveways, garage pads, windows, siding and more. The result is a surface that's thoroughly cleaned for better aesthetic appeal and an overall longer lifespan.
Pressure washing is quicker and less back-breaking than hand-scrubbing, and can be used to remove a huge number of debris and stains. We can thoroughly eradicate oil stains, embedded dirt and grime, grease, charcoal and ash stains, paint and more, carefully blasting these blemishes away. And, for more delicate surfaces like your home's windows and siding, we can dial back the strength to provide a thorough clean without damaging your investment.
Commercial Power Washing
Commercial buildings can also benefit tremendously from routine power washing in Santa Rosa, Sonoma County, Mark West, Windsor, and Larkfield-Wikiup, CA. From glass-faced office buildings to commercial facilities with sprawling outdoor spaces, we're here to keep your building free and clear of debris.
Customers choose us for pressure washing because we're thorough in our eradication of filth. Whether you're calling us to blast years of accumulated debris off of a patio area or you need a solution to bird abatement for your building's façade, we deliver results that speak for themselves. Some of the many buildings we're experienced in pressure washing include:
Washing Business Sidewalk
School Buildings
School Grounds/Facilities
Condominiums
Apartment Complexes
Strip Malls
Wineries
Restaurants
Coffee Shops
Retail Spaces
We leave no stone unturned when it comes to pressure washing and take pride in leaving you with fresh, clean results that showcase our thoroughness and dedication to customer satisfaction.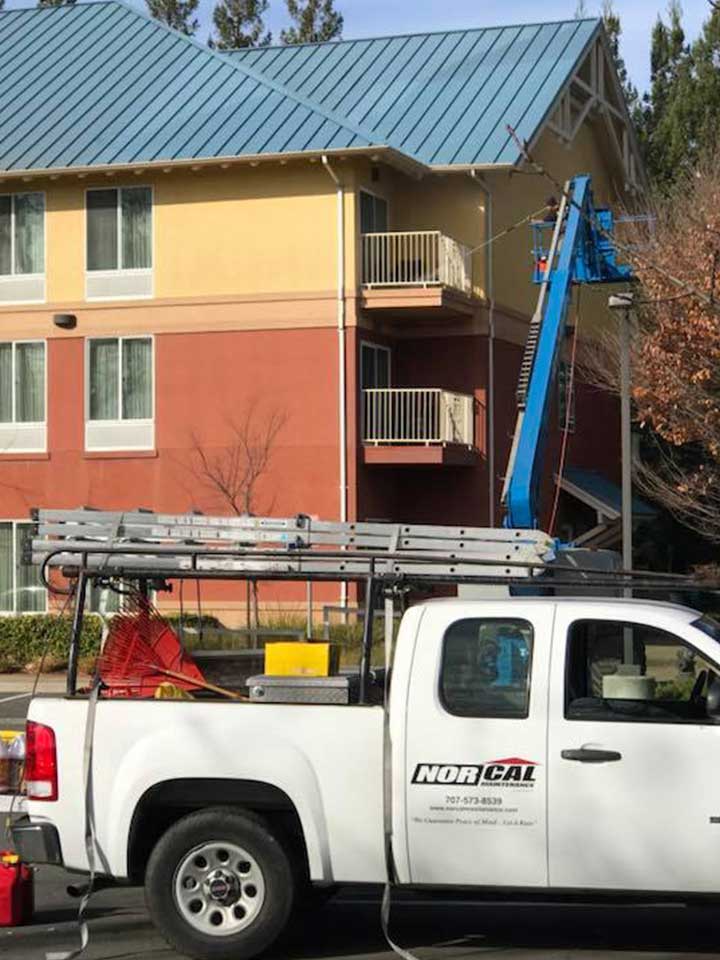 Get Expert Power Washing
Whether you're dealing with decades of built-up debris or have a hard-to-clean stain on your driveway, Nor-Cal Maintenance Inc. is here to provide the pressure washing services you need. We come ready to tackle your job—no matter the scope of work needed—and won't leave until you're experiencing the best results possible.
Give us a call today at (707) 321-8477 and we'll be happy to discuss power washing, home fireproofing, and other exterior services with you. We can even give you more information about pricing and timelines once we learn more about the size and scope of your pressure washing job.